JERUSALEM IS CLOSER TO YOU THAN EVER BEFORE!
On May 25-26, the JERUSALEM HEIGHTS prestigious project will be hosting a special sales event at
the Avenue Plaza Hotel in Boro Park, located at 4624 13th Avenue, Brooklyn.


The first five who sign up, will be flown to Israel at our expense to see the project and enjoy a visit in Jerusalem.
*Subject to the company's regulations.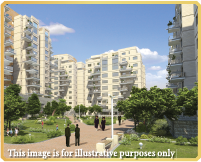 Jerusalem's crown project is located at the most perfect location, between Malchei Yisrael, Yirmiyahu, Shamgar and Brandeis streets (previously known as the Kaduri compound) within close proximity of Geulah and the northern neighborhoods. Jerusalem Heights will be constructing 5 spectacular buildings surrounded by an expansive green park. Apartments range in size from three to six rooms, we have a selection of garden apartments, duplexes, and penthouses. These will all be built to the highest standard technical specifications, with luxury accessories including central air conditioning and under-floor heating. This project has a full bank guarantee and our prices include both brokers and legal fees.
The tax authority reported that in 2013, JERUSALEM HEIGHTS had the highest number of sales in Jerusalem.

USA + 1-509-337-4054, 1-516-823-7155, +972-2-6222-682